California Cheddar Eggs Benedict. I recently bought a couple of cute egg poachier spoon thingys from Crate and Barrel and felt inspired to make eggs benedict. I was too lazy to make hollandaise sauce so a I made a cheddar béchamel to go on top of the poached eggs with fresh sliced tomatoes and creamy avocado. Delicious!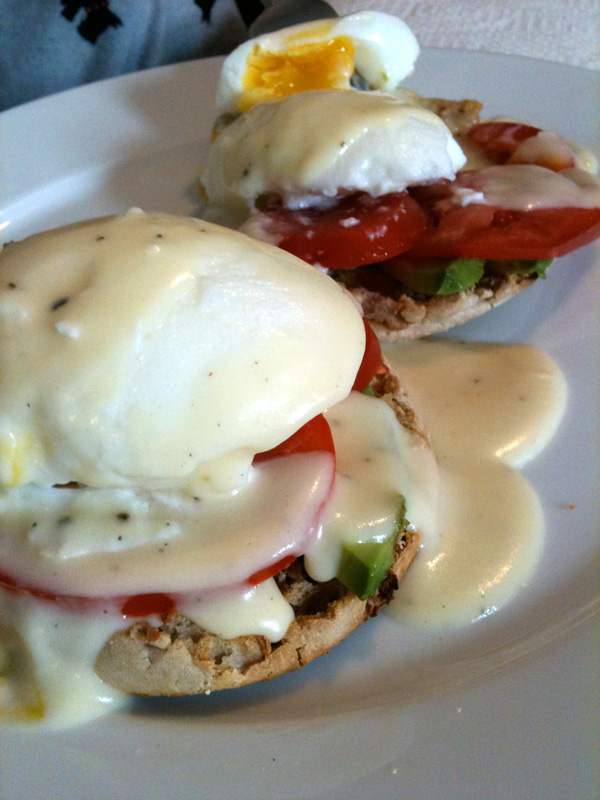 3 Comments
You need to know…
I'm a graphic designer by trade and a cook by hobby.
I've just moved back to my home state of California from Boston, Mass. My array of available fresh ingredients has just multiplied like a group of happy bunnies.
I will cook anything and everything. I also like to eat, a lot! Let me show you what I'm cooking and eating.
What's been cooking…